Corporate Profile
A major US manufacturer of critical care devices and systems, ZOLL became a member of the Asahi Kasei Group in April 2012. While sales continue to grow in the U.S. as our principal market, we are building a global presence in the field of acute critical care by expanding our reach throughout Europe and Asia. Through synergy with the other Health Care businesses of Asahi Kasei, we are contributing to the development of this sector as a major pillar of operations.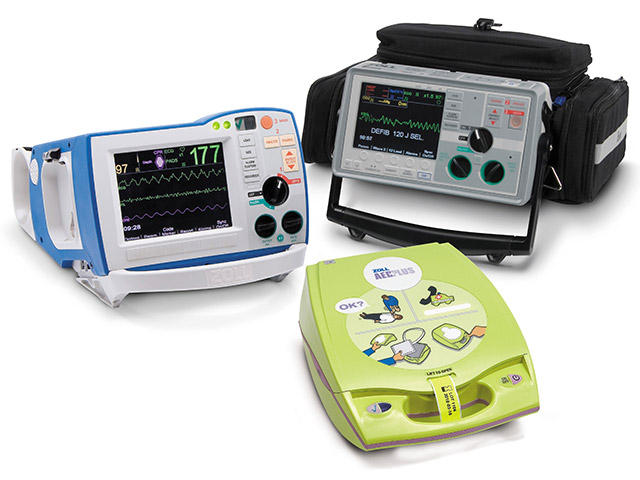 | | |
| --- | --- |
| Trade name | ZOLL Medical Corporation |
| Main businesses | Critical care devices and systems, including E Series™, R Series™, and X Series™ professional defibrillators; AED Plus™ and AED Pro™ automated external defibrillators; AutoPulse™ Non-invasive Cardiac Support Pump; LifeVest™ Wearable Defibrillator; Intravascular Temperature Management (IVTM™) system; RescueNet™ data management systems |
| Home office | 269 Mill Rd., Chelmsford, MA 01824-4105 USA |
| CEO | Jonathan A. Rennert |
| Paid-in capital | US$1,723 million (including capital surplus) |
| Shareholder | Asahi Kasei Holdings US, Inc.* |
| Phone | +1-978-421-9655 |
(as of April 1, 2020)
*

Wholly owned subsidiary of Asahi Kasei Corp.
Officers & Directors
Richard A. Packer
Chairman, Board Director
Convener and Chair of Board Directors Meetings
Jonathan A. Rennert
Chief Executive Officer, Board Director
Convener and Chair of Executive Staff Meetings
Elijah A. White
Executive Officer
President, ZOLL Resuscitation
Jason T. Whiting
Executive Officer
President, ZOLL Cardiac Management Solutions
Christopher Barnabas
Executive Officer
President, ZOLL Circulation
Alex N. Moghadam
Executive Officer
President, ZOLL Data Management Products
Collin S. Anderson
Executive Officer
President, ZOLL Respicardia
Eric L. Knudsen
Executive Officer
President, ZOLL Itamar
Craig M. Stowell
Executive Officer
Chief Financial Officer
Aaron M. Grossman
Executive Officer
Vice President, General Counsel and Secretary
Lynn A. Hersey
Executive Officer
Vice President, Corporate Human Resources
(as of April 1, 2023)
Major Subsidiaries and Affiliates
Canada
ZOLL Medical Canada Inc.
Sale of critical care devices and systems


+1 905 629 5005
The Netherlands
ZOLL International Holding B.V.
Sale of critical care devices and systems

+31 (0) 481 366410
France
ZOLL Medical France SNC
Sale of critical care devices and systems

+33-(0)1 3057 7040
Italy
ZOLL Medical Italia Srl
Sale of critical care devices and systems

+39 051 0476595
UK
ZOLL Medical U.K. Ltd.
Sale of critical care devices and systems

+44 (0)1928 595 160
Germany
ZOLL Medical Deutschland GmbH
Sale of critical care devices and systems

+49 (0)223 6 87 87-0
Australia
ZOLL Medical Australia Pty. Ltd.
Sale of critical care devices and systems

+61 842 48720
Japan
Asahi Kasei ZOLL Medical Corp.
Sale of critical care devices in Japan


+81-(0)3-6205-4920