Policy
At the Asahi Kasei Group, we believe that it is our social responsibility to contribute to the development of local communities in which we operate by building a good relationship with them. We work to honor and respect the local culture of each community where our operations are based, and to maintain effective dialog and communication with community members.
It is the policy of the Group as a whole to contribute to the vitality of communities, while at the same time engaging in activities that help to solve local issues through the creation of local employment and procurement based on the Group's businesses. In addition, through community exchange events, plant tours, and community contribution activities, we strive to gain the understanding of local communities about our business and initiatives, and utilize the feedback we receive in our management.
Management framework
Administrative departments at the Group's manufacturing sites lead communication with the communities around our plants, holding periodic networking events, plant tours, and other activities.
Plant tours
We offer plant tours to provide better understanding of our operations and the measures we implement for the environment and safety (tours are not available at all plants).
Note: Plant tours were suspended in fiscal 2021 due to the COVID-19 pandemic (photos from fiscal 2019 shown).
Dialog and interaction
At each of the Group's main production sites, we engage in dialog and interaction that includes discussion with local residents through bodies such as local governments, providing public access to our facilities such as sports halls and grounds and parking lots, and holding events.
NPO supporting education of the next generation
In 2009, some interested members from the Asahi Kasei retirees association formed "Hagemashitai" (Encouragers), a volunteer group for providing support with schoolwork, and began providing help with math and science schoolwork to junior high school students in Nobeoka, Miyazaki Prefecture. In 2012, Hagemashitai was incorporated as an NPO and is expanding in size and continuing its activities still today. We support the NPO.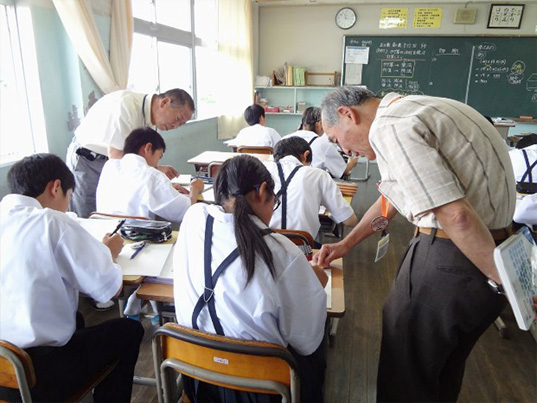 Asahi Kasei retirees volunteer to help students as an NPO activity
Policy
The Asahi Kasei Group is involved in a wide range of community-focused activities under the following Community Fellowship Policy to fulfill our responsibilities as a corporate citizen. We strive for mutual prosperity with the local communities and stakeholders focused on the three themes of Nurturing the Next Generation, Coexistence with the Environment, and Promotion of Culture, Art, and Sports.
1.

Effective utilization of our human resources and technologies to advance community fellowship based on the unique characteristics of the Asahi Kasei Group.

2.

Striving for meaningful community fellowship actions with a constant awareness of our objectives and effectiveness.

3.

Supporting and nurturing participation in community fellowship by employees, encouraging volunteerism and individual initiative.
Value of community fellowship activities
The Asahi Kasei Group supports the active participation of employees in community fellowship activities. In addition, we participate in the One-Percent Club of the Keidanren (Japan Business Federation), and convert our social contribution activities into monetary value by a method set forth in its annual Survey of Expenditure for Corporate Philanthropic Activities. The total value of our donations in fiscal 2021 (including community investments) was ¥1,317 million.*
*

The results of the activities of the entire Group were converted into monetary values based on the methodology of the Japan Business Federation (Keidanren) "1% Club" Value of Community Fellowship Activities Survey.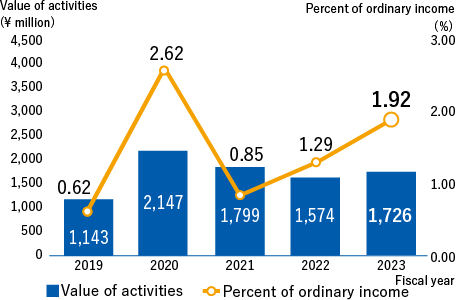 Value of community fellowship activities
Nurturing the Next Generation
School visits and science lab for students
To promote understanding and heighten interest in science and technology among elementary, junior high, and high school students, we visit schools and host visits by students at our plants to give explanations and demonstrations of science and technology and on environmental issues. We also support career development with occupational lectures and problem-solving training, and host visits by students to our offices.
In fiscal 2021, a total of 4,231 students from 44 schools participated.
Note: This activity was restricted considerably in fiscal 2020 due to the COVID-19 pandemic (photos from fiscal 2019 shown).
Miraikan corporate partnership
Since fiscal 2008, the Asahi Kasei Group has been a corporate partner of Miraikan - The National Museum of Emerging Science and Innovation. As a corporate partner, we work together with Miraikan to help cultivate interest in science and technology among children and other visitors.
Under this partnership, we have exhibited at exhibitions held by the Miraikan, provided products for use in demonstrations, and participated in various events.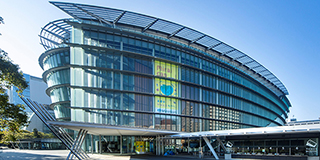 The National Museum of Emerging Science and Innovation (Miraikan)
Sponsoring educational programs on science and the environment by newspaper companies
The Asahi Kasei Group sponsors educational events organized by newspaper companies that provide children with an opportunity to learn about science and the environment.
Supporting the Japan Student Science Awards
The Asahi Kasei Group was again the sole sponsor of The Yomiuri Shimbun newspaper's Japan Student Science Awards for fiscal 2021, including the Asahi Kasei Award, which are given in recognition of outstanding study of science at junior high schools and high schools.
The award ceremony was held online due to the COVID-19 pandemic.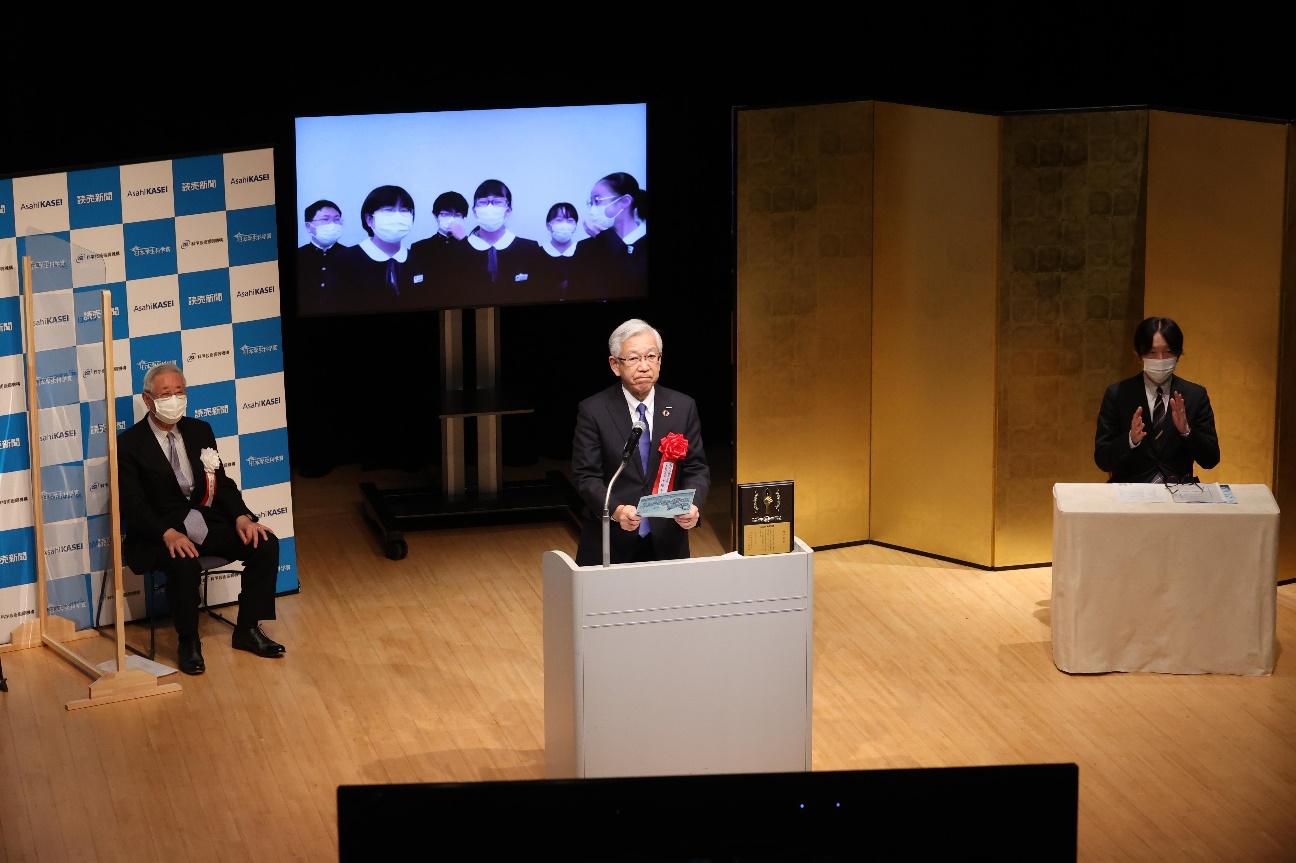 Hideki Kobori, former President & Representative Director of Asahi Kasei Corporation, presenting the Asahi Kasei Prize to the winning school for the Junior High division
Planet Earth Classroom
We again provided sponsorship in fiscal 2021 for "Planet Earth Classroom," a series of environmentally themed events for elementary school students planned and managed by the Asahi Shimbun newspaper. We supported the events by editing an environmental study textbook for distribution to elementary schools nationwide, giving lectures focused on energy conservation at elementary schools, and dispatching personnel as instructors for environmental study events for families.
Supporting young women in science and technology careers
In support of a national campaign to encourage young women to pursue careers in science and technology, we held an event for female high school students who are interested in such careers. The campaign led by Japanese government agencies and supported by the Keidanren aims to inform young women of career options in science and technology and support them in pursuing careers in these fields. Asahi Kasei endorses the objectives of this campaign, and participated from the beginning.
Note: This event was held online in fiscal 2021 due to the COVID-19 pandemic (photos from fiscal 2019 shown).
Scholarship program
We established a scholarship program to help foster talent that will contribute to the advancement of science and technology in new fields.
Applications are taken from students in masters courses, doctoral courses, and 6-year university courses specializing in chemistry, chemical engineering, mechanical engineering, civil engineering, architecture, control engineering, electrical engineering, electronics, high-current electricity, physics, IT, biology, pharmacology, agricultural science, medical science, and veterinary science.
Coexistence with the Environment
Tree-planting at Asahi Forest in Miyazaki Prefecture
We had been conducting tree-planting activities every year at the Asahi Forest at Hayahi Ridge in Nobeoka City, Miyazaki Prefecture, but in fiscal 2021 this was suspended due to the COVID-19 pandemic (photo from fiscal 2019 shown).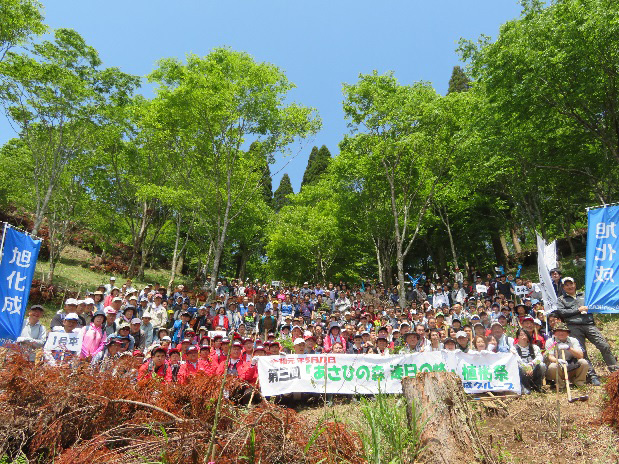 Promotion of Culture, Art, and Sports
Corporate sports activities
Asahi Kasei has long supported athletic activity and maintains top-tier distance running and judo teams, with employees having competed in the Olympics nearly 50 times over the years. Our support for sports and athletics also includes sponsorship of the Golden Games in Nobeoka, a notable long-distance track competition in Japan, and provision of running and judo lessons for local students by members of our corporate distance running and judo teams.
On February 19, 2020, we held a judo workshop in Düsseldorf, Germany. Four members of our judo team served as instructors for local elementary school students and experienced judo enthusiasts. The time spent in contact with children through these kinds of community fellowship activities was a valuable opportunity for our athletes to recharge and deepen interaction with the community.
In fiscal 2021, the Golden Games in Nobeoka at the Asahi Kasei Judo Workshop were suspended due to the COVID-19 pandemic (photos from fiscal 2019 shown).
Asahi Kasei Himuka Cultural Foundation
The Asahi Kasei Himuka Cultural Foundation was established in 1985 to enrich the environment of day-to-day life and culture in Miyazaki Prefecture, the cradle of Asahi Kasei. A wide range of cultural activities include musical and dramatic events, support for local cultural promotion, and fostering familiarity with and understanding of folk culture.
Art Appreciation Bus Tour
Art appreciation bus tours are held twice a year for viewing performances held within the prefecture and neighboring prefectures. For those who do not have access to transportation to the venue, we offer a discounted bus and ticket package, which has always been very popular with the tour participants on each occasion.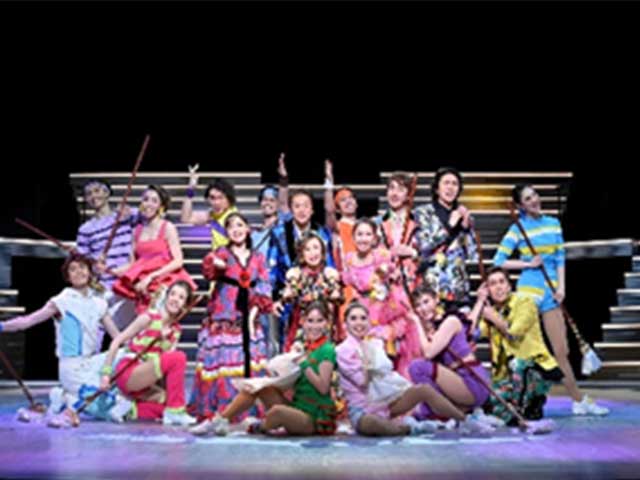 Fiscal 2021 Performances
Shiki Theatre Company, "The Bridge"
Projects we Co-sponsor, Sponsor, and Support
Throughout the year, Corporate Communications co-sponsors, sponsors, and supports performances, primarily those held in northern Miyazaki Prefecture, as well as informs locals about cultural events held in the region.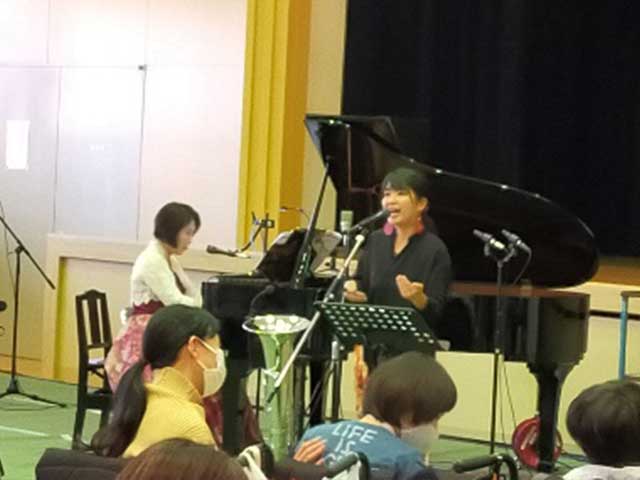 "Nijiiro Family Concert" held in fiscal 2021
Disaster relief, local disaster prevention, and other activities
COVID-19 Support Activities
The Asahi Kasei Group contributed donations to community chests and medical institutions around the world and donated masks and other items to help prevent and respond to the spread of coronavirus infections.
Support for research and educational activities for resuscitation and acute critical care
In December 2020, ZOLL Medical Corporation (Headquarters: Massachusetts, USA), a group of Asahi Kasei, made a donation of $10 million to The ZOLL Foundation to support research and educational activities related to resuscitation and acute critical care.
Established in 2013, The ZOLL Foundation is a non-profit charitable organization that operates independently of ZOLL Medical. The Foundation supports innovative new research as well as research, education, and awareness-raising activities for young researchers to improve life expectancy through improved CPR techniques, preventing patient deterioration due to myocardial infarction, and improving care to reduce mortality and morbidity among emergency care patients. Grant applications are accepted twice a year through The ZOLL Foundation website. For more information, please visit the following website.
Construction of evacuation towers
In fiscal 2013 we constructed two evacuation towers within our plant grounds in Nobeoka and Hyuga, Miyazaki Prefecture, to enable people to quickly reach a safe height in the event of a tsunami. The evacuation towers are available for use not only by our personnel, but also by nearby community members.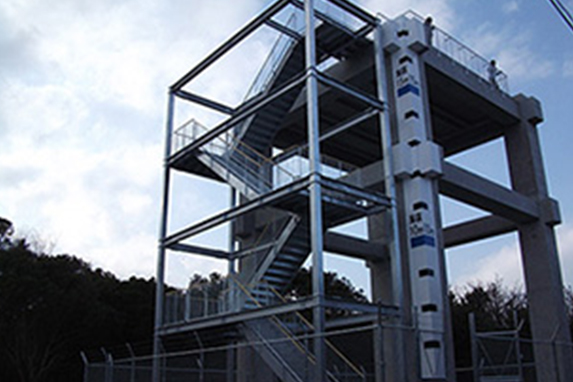 Evacuation tower in Nobeoka, Miyazaki Prefecture
Installation of independent drinking water supply systems
We have installed independent drinking water supply systems at our plant sites in Moriyama, Suzuka, and Nobeoka. The systems utilize our microfiltration membranes to purify deep well water. While serving to supply drinking water to personnel working at these sites on a daily basis, these systems also provide a vital independent backup as a secure source of safe drinking water for local communities in the event of a disaster.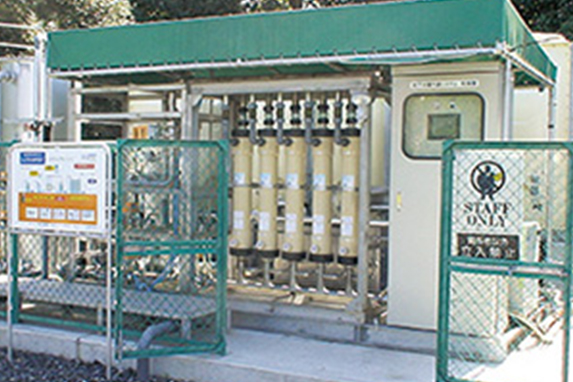 Independent drinking water supply system in Moriyama, Shiga Prefecture
Disaster volunteer organization
In Nobeoka, we have a disaster volunteer organization consisting of our personnel and retirees to perform disaster drills and emergency response support for the local community.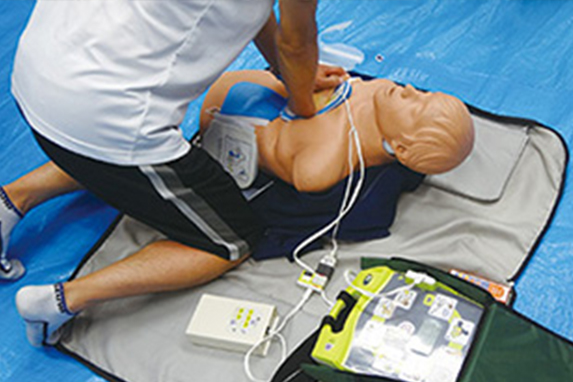 Training to use an automated external defibrillator (AED)
Blood donation
To support "Contributing to life and living around the world," our Group Mission, the Asahi Kasei Group cooperates with the Japanese Red Cross Society to run blood donation drives as an easily accessible community fellowship activity.
We aim to hold the blood donation drive at our Head Office in Tokyo between February and March, when donated blood tends to be in short supply. We hope to gain the cooperation of even more employees to take part in donating blood as an easily accessible community fellowship activity.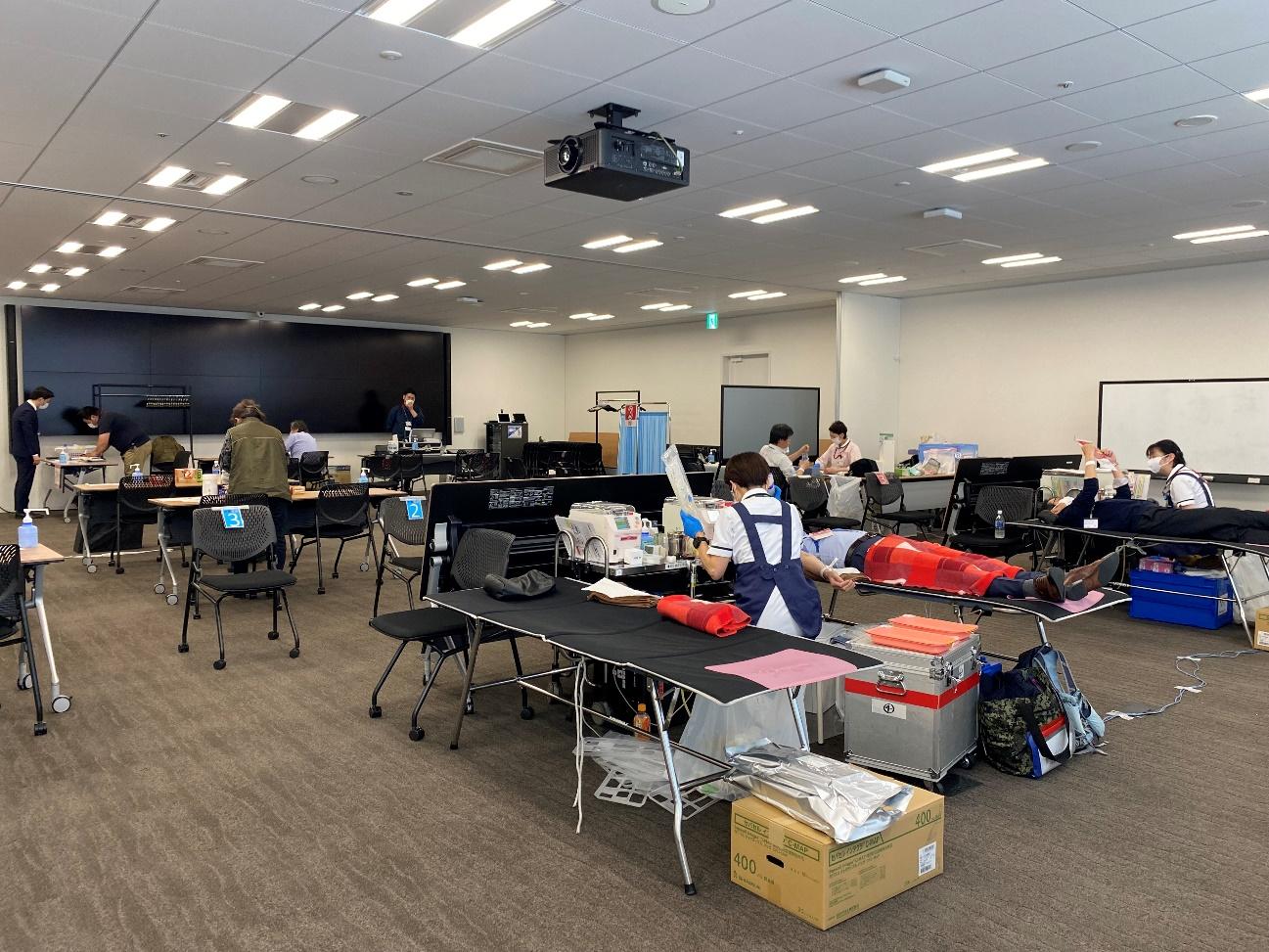 Blood donation at the Tokyo Head Office
We received the "Certificate of Appreciation for Outstanding Blood Drive Activities, Ginwaku Branch Manager" from the Japanese Red Cross Society for our longstanding cooperation with blood drives in the Head Office area and the blood drives we held during the COVID-19 pandemic last year.
On January 19, 2022, Tsuneo Kato, Director of the Tokyo Red Cross Blood Center, presented a certificate of commendation to our Senior Executive Officer Toshiyasu Horie.
To alleviate future blood shortages, which are a concern due to the declining birthrate and aging population, our Group actively fulfills requests for corporate cooperation with blood drives to supplement those done in public, and we conduct blood drives for employees in each region.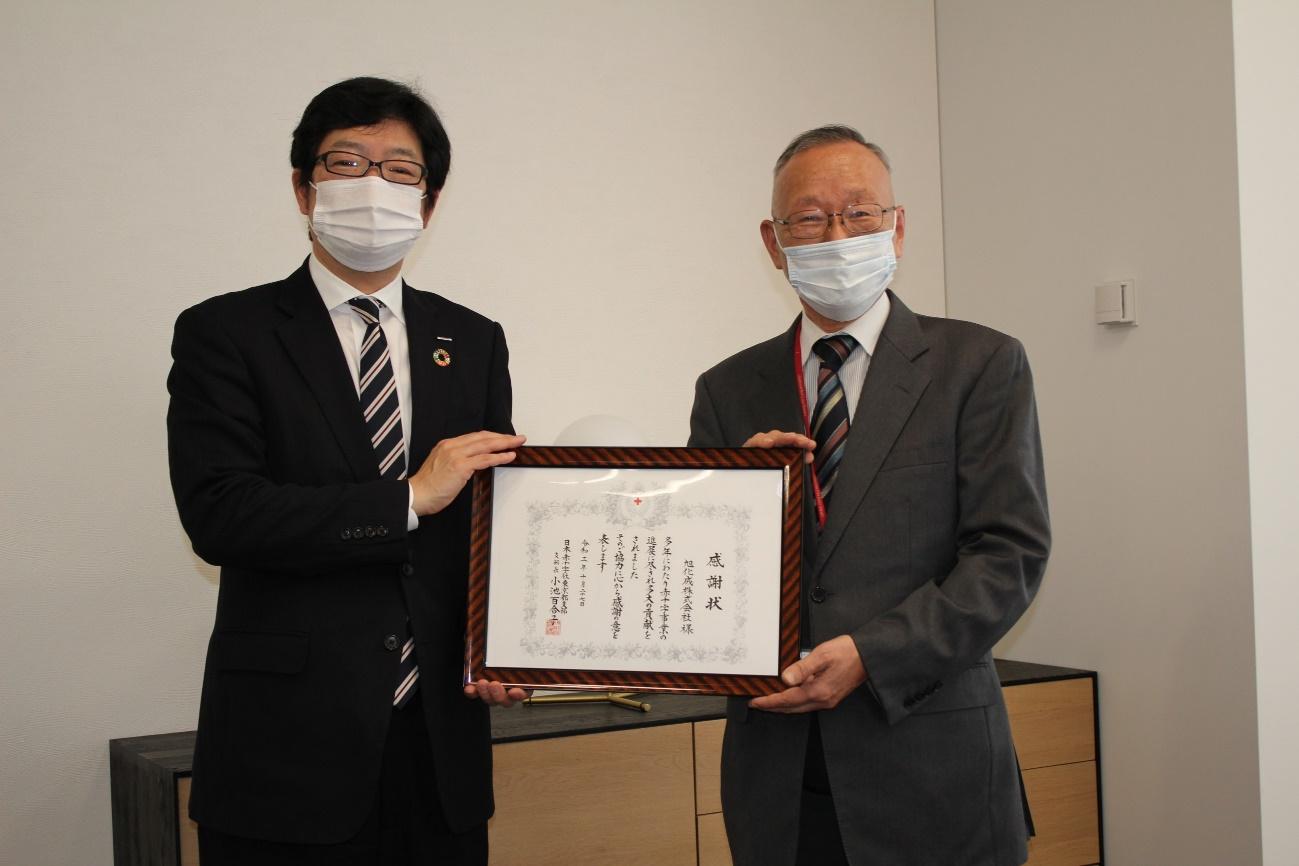 Sponsoring the Kanazawa Marathon
Together with Asahi Kasei Corp., our affiliate Asahi Kasei ZOLL Medical Corp. sponsored the Kanazawa Marathon 2021 held on October 31, 2021. The Kanazawa Marathon is a full marathon event that encourages participation by the public and features a course that allows participants to fully enjoy the attractions of Kanazawa, as well as famous athletes serving as guest pacers and the hospitality of volunteers.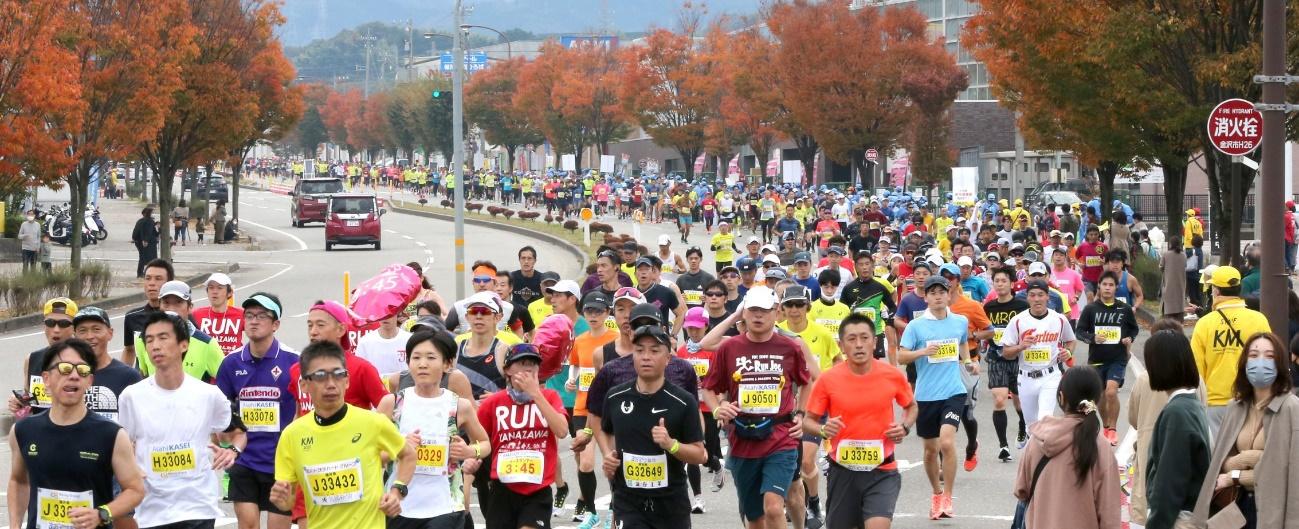 Since 2016, Asahi Kasei ZOLL Medical has been a special Gold Sponsor of the Kanazawa Marathon, providing automated external defibrillators (AEDs) throughout the course and conducting AED life-saving training in advance for first aid volunteers for the event.
On October 29 and 30 that same year, prior to the event, a booth was set up at the Kanazawa Station East Motenashi Dome Underground Plaza where visitors could get hands-on experience doing chest compressions using an AED training machine.
At the booth, visitors could learn the procedure for providing primary life-saving care in the event of a person collapsing in front of them, as well as experience performing chest compressions (cardiac massage/CPR) at the appropriate speed and depth using the AED training machine and mannequins. An exhibition area for ZOLL Medical's AEDs and AED trainer units was set up as well.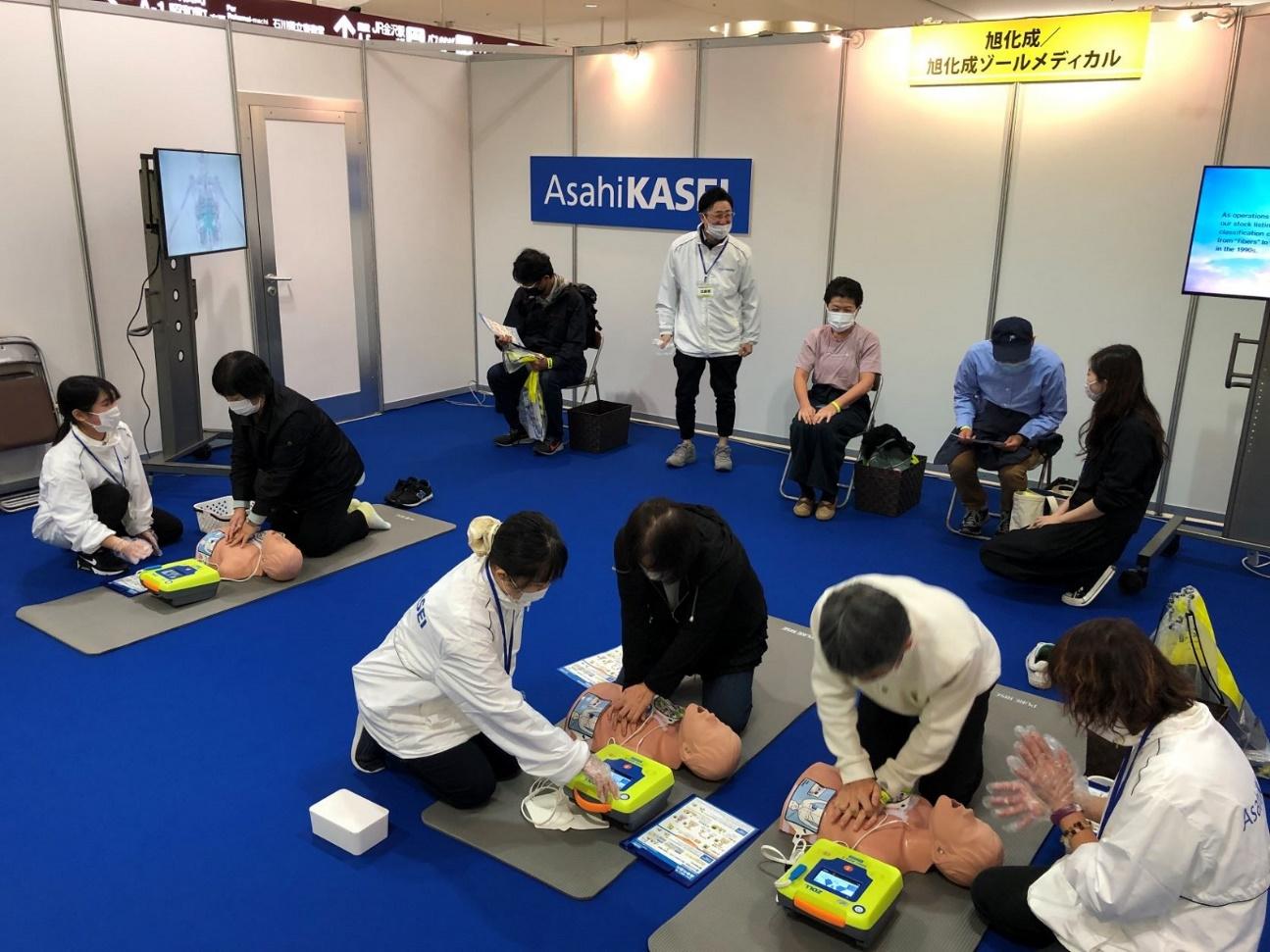 Donations to UNICEF
In support of UNICEF's activities to protect the lives and health of the world's children for future generations, we delivered 51,000 bars of hand soap to children around the world in September 2021 through the UNICEF Inspired Gifts program conducted by the Japan Committee for UNICEF.
The UNICEF Inspired Gifts program is a way to support UNICEF by designating UNICEF supplies to be given to children in developing countries. We selected hand soap as our gift because it can help prevent the spread of COVID-19.
This support was determined based on the number of entrants and the feedback they provided in the Sustainability Photo Contest* held in 2021 for Group employees.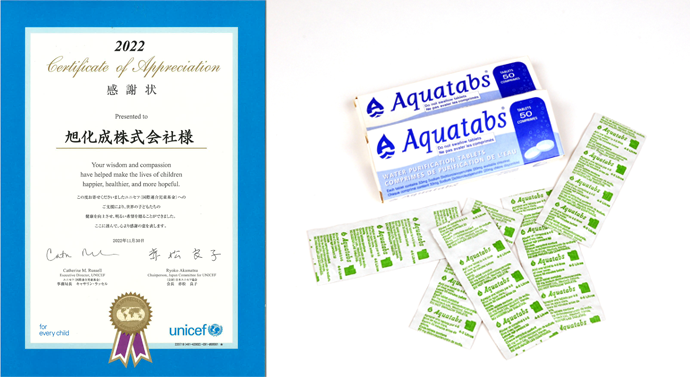 *

Sustainability Photo Contest

We invited submissions based on the theme of "Care for People, Care for Earth" to inspire people to think about and act on sustainability from a familiar viewpoint. Care for People, Care for Earth expresses the Group's commitment to a sustainable society. We received over 2,300 wonderful photograph submissions from our Group locations around the world.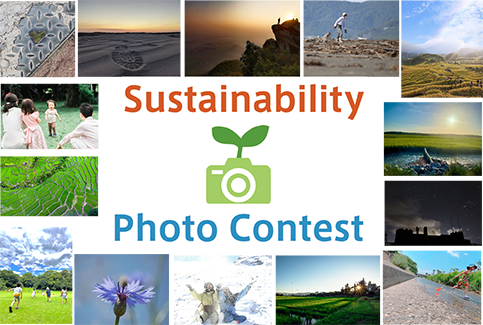 Social Contribution Activities by Overseas Group Companies
Activities tailored to the characteristics of the community
Many offices and production sites of the Asahi Kasei Group in the United States, Europe, China, Korea, Taiwan, and Southeast Asia, engage in a variety of community fellowship activities as suited to their individual circumstances and locations. These include neighborhood clean-up, support for welfare and education, and donation to local organizations and schools. In addition, we proactively advance industrial-academic alliances (with Aachen University of Germany, etc.) where we have strategic business sites in Europe, pursuing mutual prosperity with the local communities of our operations. We also employ many talented personnel at Asahi Kasei Europe which was established in 2016 and our Europe R&D Center which was established in 2017.
Americas
Zoll Medical (emergency medical equipment manufacturer)
Employees participate in an annual charity event called the Heart Walk (sponsored by the American Heart Association) to save people from heart disease and stroke.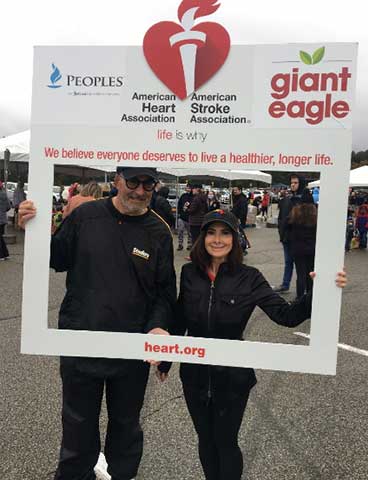 Veloxis (pharmaceutical manufacturer)
Employees participated in a meal package program run by Rise Against Hunger, an international non-profit hunger relief organization. The program packages meals for those in need around the world.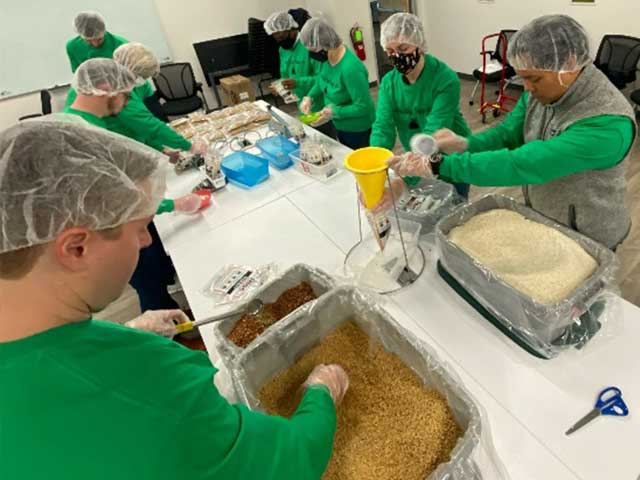 Sage Automotive Interiors
In South Carolina, people participated in the "TreesUpstate" tree planting event.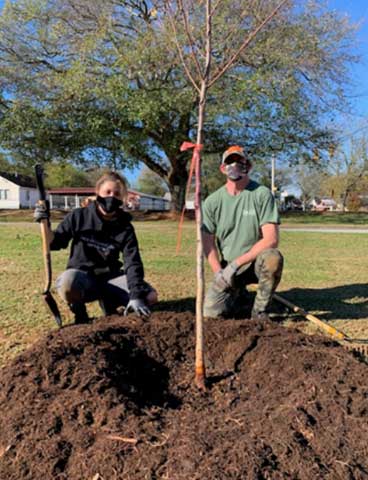 In addition, to contribute to local communities, the company supports classes for young people to learn about technology and advance their careers at the Career Center (a vocational school).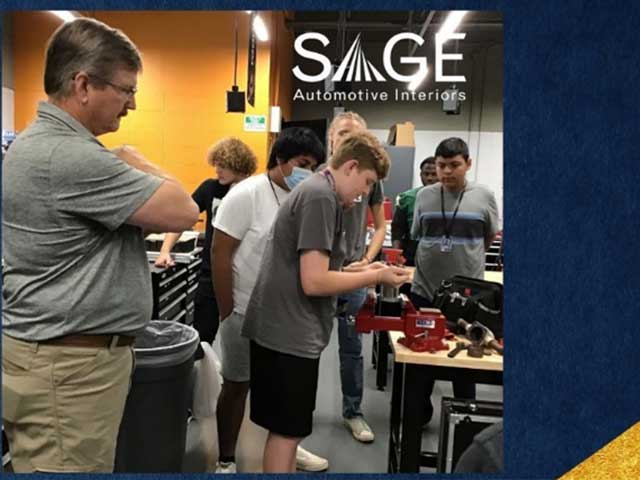 Asahi Kasei Plastics North America
Each year, the company hosts high school students from Livingston County, Michigan, for a tour of its offices and to introduce them to the potential of the manufacturing industry. Giving students tours of our facilities allows us to nurture their interest in the manufacturing industry and contribute to excellent human resource development for the future.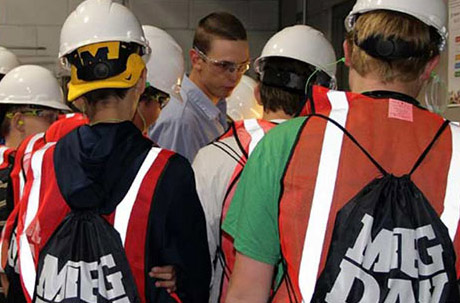 In addition, the Fowlerville Family Impact Center in Michigan provides a list of families in need of gifts, and each year we welcome four to five of those families during the holiday season to provide them with Christmas gifts and necessities. Employees use the list to donate toys, art supplies, electronics, clothing, and other items. We also donate food to the children for their New Year meals.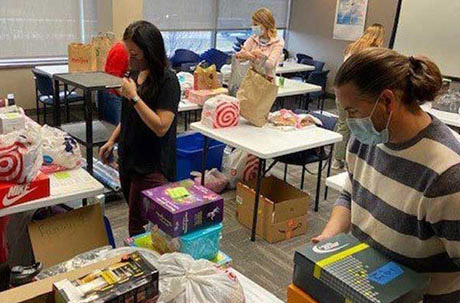 Asahi Kasei Bioprocess America
The company has a program that allows employees to donate to various non-profit organizations. In 2021, employees donated a total of $19,618.79. The company matched the donation amount, bringing the total donation to $39,237.58.
Thailand
Asahi Kasei Plastics Thailand
The company participated in a charity marathon organized by a hospital and other organizations in Ayutthaya Province.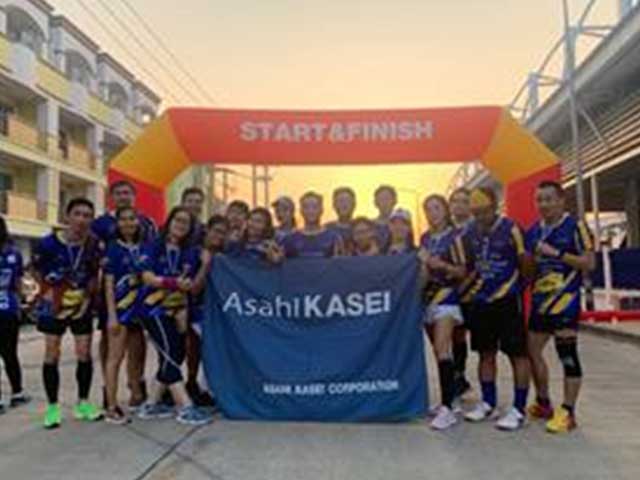 Thai Asahi Kasei Spandex
The company performed charity work that involved installing artificial turf at a nearby school for children.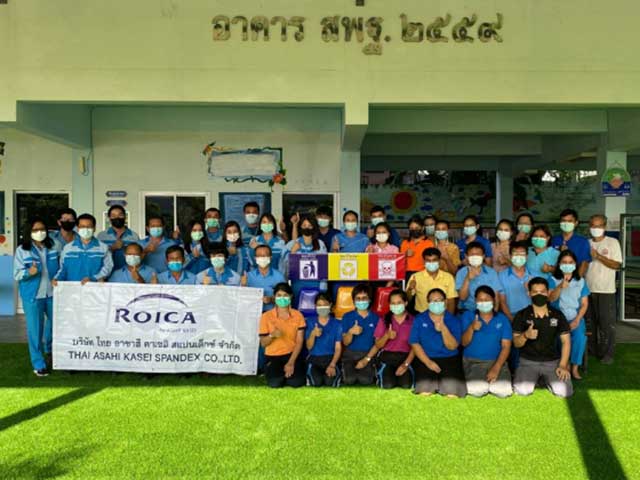 China
Asahi Kasei Electronics Materials (Suzhou)
The company has conducted cleanup activities in its surrounding areas.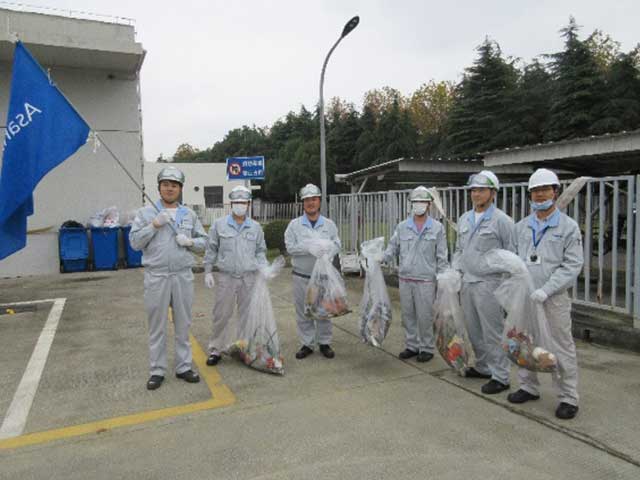 Europe
Asahi Kasei Europe
A total of €10,000 was donated in July 2021 to areas in North Rhine-Westphalia in western Germany, that were severely affected by torrential rains.
From 2019 onward, the physical Christmas cards that used to be sent were exchanged for digital cards, and the approximately €2,500 in savings (card purchase costs, transport costs, etc.) were donated to an organization that provides books, stationery, and other items to underprivileged children.